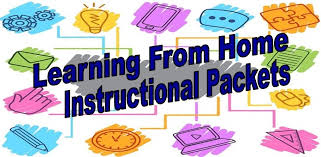 Instructional Packet Information
Pete Kelto
Tuesday, April 14, 2020
In our first step toward getting back to teaching and learning, on Wednesday, April 15, 2020, instructional packets with educational materials will be available for Mather Elementary and Middle/High School students. For students that live in town, the packets will be available for pick up at each school from 11:00am to 1:00pm. For students that typically ride a bus to school, the packets will be delivered out on our bus routes in one of our school vans. Those deliveries should take place between 11:30am and 2:00pm. For packets delivered along our bus routes, we ask that a box or tote be placed near your front door for the packet to be put into by our drivers. At apartment complexes, we ask that one family place a box or tote in a central area outside, and packets for all students residing there will be placed in that box or tote.
Middle & High School students may or may not have an instructional packet, and those students should be checking their school email for contact from their teachers.
We are finalizing our plan to distribute Chromebooks this week to students who may need a learning device for their classes. We appreciate your patience as we all go through these uncharted waters together.
Stay safe and healthy!