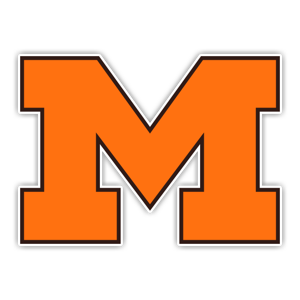 Continuity of Learning Plan Update Letter
Pete Kelto
Wednesday, April 15, 2020
Dear Munising Public School Families,
I hope this communication finds you safe and healthy. When Governor Whitmer made the decision to close schools due to the COVID-19 pandemic for the remainder of the 2019-2020 school year through Executive Order 2020-35, each district was charged with developing a Continuity of Learning Plan (CLP). Although schools are closed and not providing in-person instruction, teaching and learning must continue.
We also recognize daily routines have changed and we have parents who are still working, some who are working from home, and many who are home caring for multiple children. We do not want to add stress to the daily demands your family may already be experiencing, and we will continue to be flexible and understanding as we move forward.
Since the original shutdown, which began on March 16th, the staff at Munising Public Schools has been working diligently to design an instructional plan to continue providing educational opportunities for our students. The Munising Public Schools Continuity of Learning Plan will be a "mixed media" approach, using hard copy instructional packets and various online learning platforms. Our main focus will be to maintain regular contact with students. Teachers will connect weekly with students via phone, email, or by meeting online, and will maintain weekly office hours for student and parent contact. Your child's teacher will give you a schedule of their weekly office hours and any online meetings.
Instructional Packets
On Wednesday, April 15, 2020, instructional packets with educational materials will be available for Mather Elementary and Middle/High School students. For students that live in town, the packets will be available for pick up at each school from 11:00am to 1:00pm. For students that typically ride a bus to school, the packets will be delivered out on our bus routes in one of our school vans. Those deliveries should take place between 11:30am and 2:00pm. For packets delivered along our bus routes, we ask that a box or tote be placed near your front door for the packet to be put into by our drivers. At apartment complexes, we ask that one family place a box or tote in a central area outside, and packets for all students residing there will be placed in that box or tote. Beginning the week of April 20th, packets will be available for pick up and delivery on Tuesdays at the same times as above.
Online Learning
Some instruction may take place online, through Google Classroom, Google Meet, educational websites, videos, etc. We realize not all students have Internet access and devices at this time, but we are working diligently on a plan to get access to all students. This may take a few weeks, and we ask you to be patient. In the meantime, those students that don't have access will have instructional packets to learn the same educational material.
Grading
No student will be penalized for their inability to participate in the Continuity of Learning Plan. In grades K-5, students will be given their grade as of March 13th (the end of the 3rd marking period), and any new learning between now and the end of the school year will be for enrichment purposes. Students may improve their grade if they choose to by turning in missing assignments, redoing assignments, etc. The student grade at the end of the 3rd marking period will be their final grade for the 2nd semester.
Students in grades 6-11 will be given the option to take their grade as of March 13th (the end of the 3rd marking period, or Q3), take a Credit (CR) grade, or take a No Credit (NC) grade if they are failing a course as of March 13th. Students will also be given the opportunity to improve their Q3 grade by completing missing assignments, redoing assignments, etc. For the fourth marking period (Q4), grades will be Credit/No Credit based on student engagement (i.e., attending scheduled Google Meet sessions, making an attempt to complete assignments, maintaining contact with their teachers, etc). The 2nd semester grade will be calculated based on a combination of the Q3 grade and Q4 engagement grade. If a student receives a No Credit grade in either Q3 or Q4, they will be given an Incomplete (I) for the 2nd semester and will be given an opportunity to convert the Incomplete to a Credit grade either in a summer program or in the 1st marking period (Q1) in the 2020-2021 school year. No 2nd semester grades for this year will count toward a student's GPA (grade point average). Any questions should be directed to your student's teacher.
For seniors, the Governor's Executive Order was very specific. Seniors may choose to take their March 13th (Q3) grade as their final grade in a course, they may choose a Credit (CR) grade, and may choose to improve their Q3 grade by completing missing assignments, etc. If a senior was failing a class on March 13th, the teaching staff is making every effort to help the student pass the course, specifically those courses required to earn a high school diploma. New learning for seniors in the fourth marking period (Q4) will focus on enrichment activities and important standards to master for students going on to post-secondary education.
I cannot stress to you enough the importance of all students staying engaged in the educational
process. The work teachers and students are doing now will help bridge the gap from this year to next and minimize the learning loss that takes place when students are not connected to learning.
Students with Individualized Education Programs (IEPs) and 504 Plans
We will make every effort to continue providing support for students with IEPs and 504 plans. Special Education teachers have already reached out to students and will be making a good faith effort to accommodate assignments, maintain regular contact with students, etc.
Social Emotional and Mental Health Support
For students in need of Social Emotional and Mental Health support during this stressful time, Matt Mattson, our Guidance Counselor, and Holly Bodjanac, our School Social Worker will be available to assist students. Matt Mattson can be reached by email at matt.mattson@mps-up.com, and Holly Bodjanac can be reached by email at holly.bodjanac@mps-up.com. For elementary students, Joleen St. Amour will be continuing lessons in the Positive Action Social Emotional Learning program.
Cancellations/Postponements
Essentially, all school events and athletics have been canceled or postponed through the remainder of the school year. We are making every effort to still have a graduation ceremony sometime this summer, and are also making an effort to have the Prom sometime this summer. We won't be able to look at possible dates until Governor Whitmer's Stay at Home order is lifted, and until we have appropriate guidance on large group gatherings.
Breakfast and Lunch Pick Up
We recently explored the possibility of expanding our breakfast/lunch deliveries out to our bus runs. After considering the potential for an increase in health risk to our employees, we have decided to maintain our existing pick up locations. We are also now changing to Monday, Wednesday and Friday pick up only, with two breakfasts and lunches being available each day.
Questions should be directed to your child's teacher or to Mr. Paquette at Mather Elementary and Mr. Kelto at the Middle/High School. I cannot thank all of our families enough for your patience and understanding as we work through the development of a learning platform which is very new to all of us. Our staff is full of caring and dedicated individuals who want to do what is best for our students.
Stay safe and healthy,
Pete Kelto
Superintendent/6-12 Principal