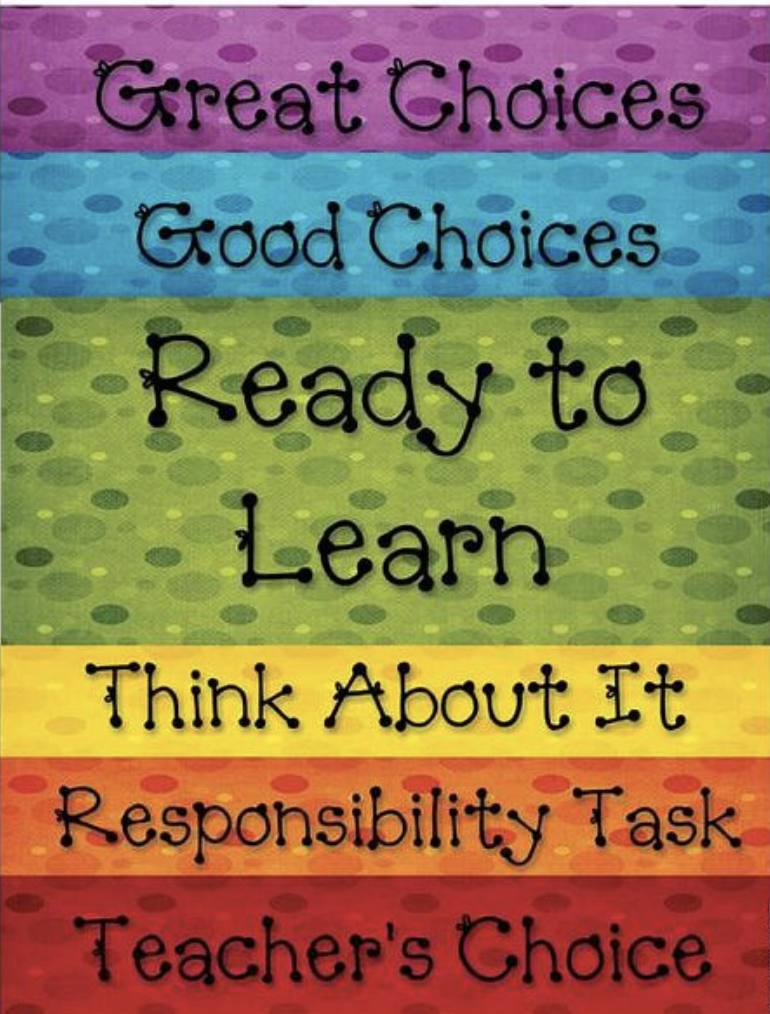 How the Process Works in School
The expectations for behaviors are clearly defined for everyone in the learning community. The teachers' behaviors center on creating active learning environments based on the learning needs and styles of the individual student. The students' behaviors center on participating as an equal with other students in the instructional setting.
This program is designed to assist the teachers in dealing with students who interrupt the teaching and learning of others in the classroom. This program will include respecting the rights of others, getting along with peers, making effective plans for studying and self-discipline, understanding the purpose of rules, and working with adults in a cooperative atmosphere.
The school adopted this program based on the perception that what we were currently doing with our discipline was punitive to the students, wasn't working on undersirable behavior, didn't get a commitment from the students to resolve the problem, and develop in them a sense of failure. We were "doing to them" and "not doing for them." Young adults must learn how to deal effectively with others in their environment and we must provide them with the maximum opportunity to learn this skill.
Munising Middle/High School promotes responsible thinking. When a student decides to detract from the intergrity of the classroom they will be walked through the responsible thinking process, which is a series of questions asked by their teacher (The student will decide if they would like to remain in the classroom, with improved behavior, or move to an alternate site to work on a plan of improvement for their behavior). This is done on a class-by-class basis.
When a student is referred their parents/guardians will be notified (as a means to keep you informed). The student will then have to complete a plan of improvement. They will be allowed back into their class when they successfully negotiate their plan with the person from whom they were referred. The negotiating process helps to build better working relationships. We do want students to know that they are responsible for their own behavior.We want our school to be a great place for all to learn, work, and teach. We appreciate your support with this program.