Big Brothers Big Sisters is returning to the middle/high school! Sixth and seventh grade students have the opportunity to connect with a mentor and our juniors and seniors have the opportunity to be mentor! Applications went out to all eligible students today, but you can also join online the QR code attached. Paper applications are due September 28th to the HS office.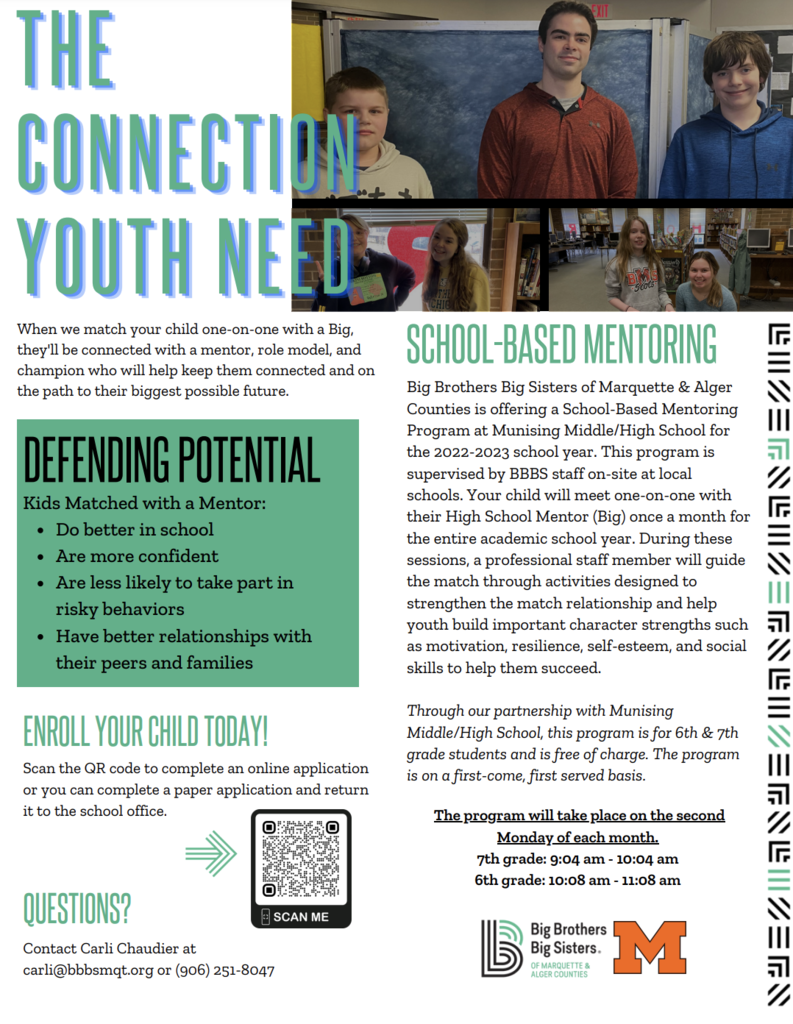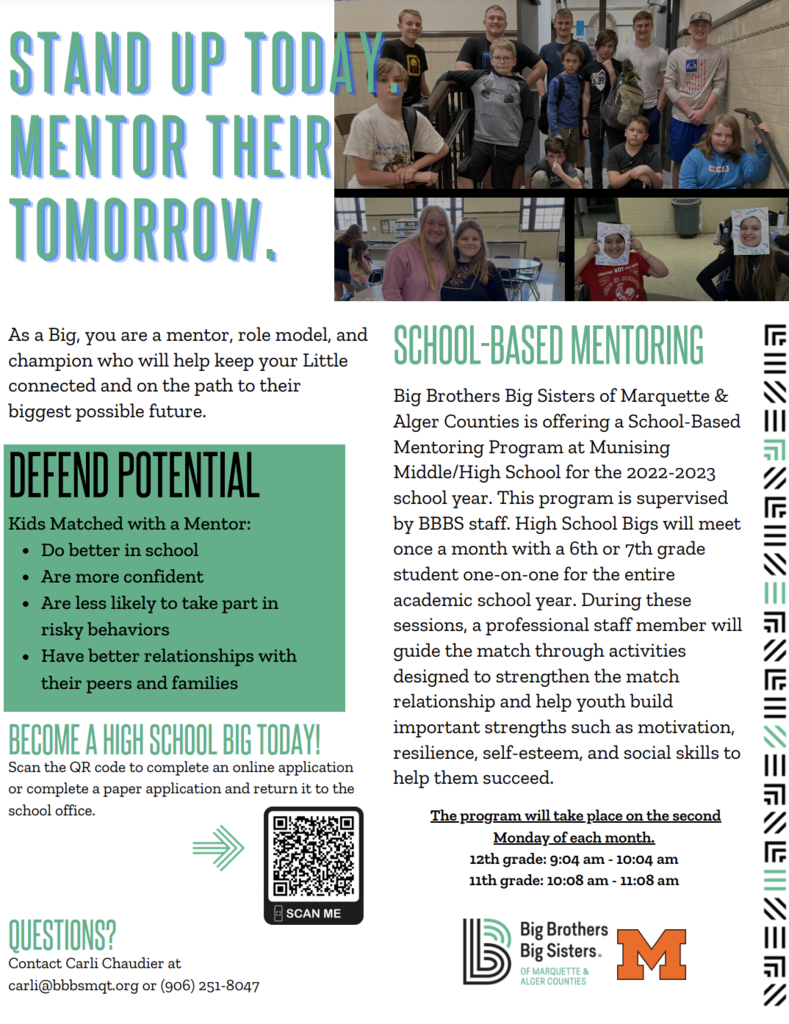 MUNISING PUBLIC SCHOOLS TRANSPORTATION NOTICE FOR TUESDAY, SEPTEMBER 20TH Bus changes due to 2 sports trips on Tuesday, 9-20 are: Bus #6 (Deer Bus) will be replaced by sub Bus #9A. The Bus #9B (Frog bus) driver will take home all of his regular town area students and his out of town students will take Bus #10 home. Bus #10 (Turtle Bus) will take home students from Bus # 9B (Frog Bus) that live in the 16 Mile Lake area which includes 16 Mile Lake Rd, Doe Lake Rd, Maple Grove Rd, Crossover Rd, Buckhorn Rd & M-94.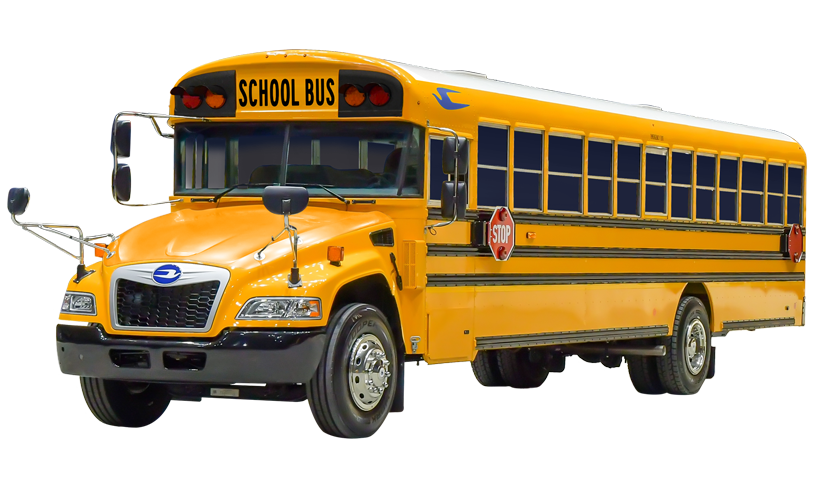 Meet our reading partner Madison! We are very excited to have her help us this year :)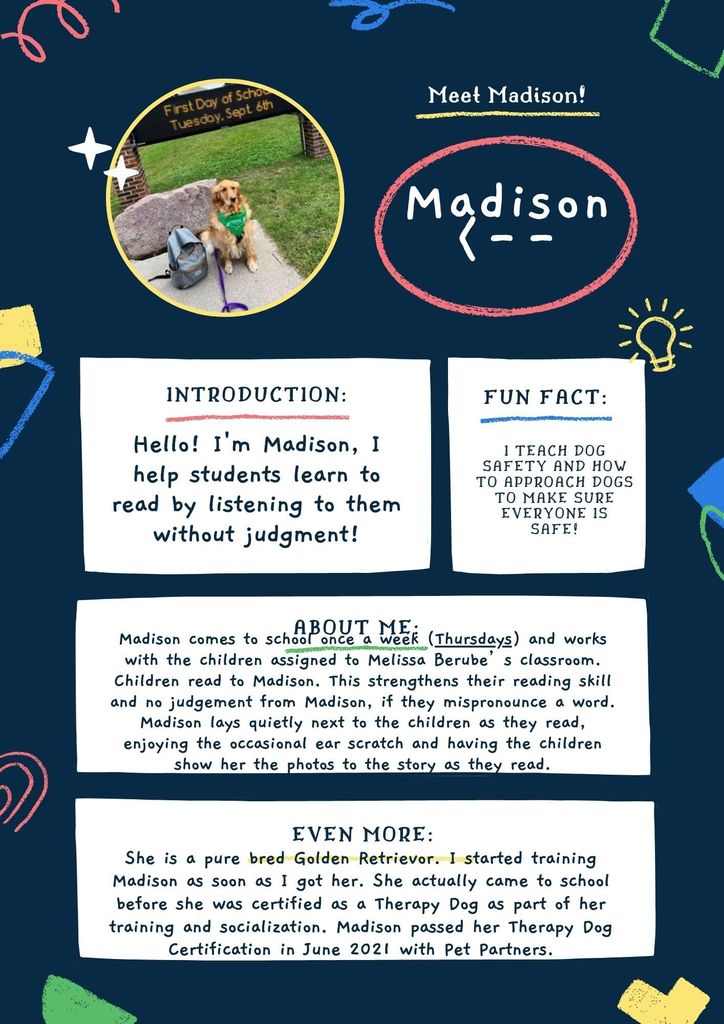 Meet our new 4th grade teacher Ms. Martin!!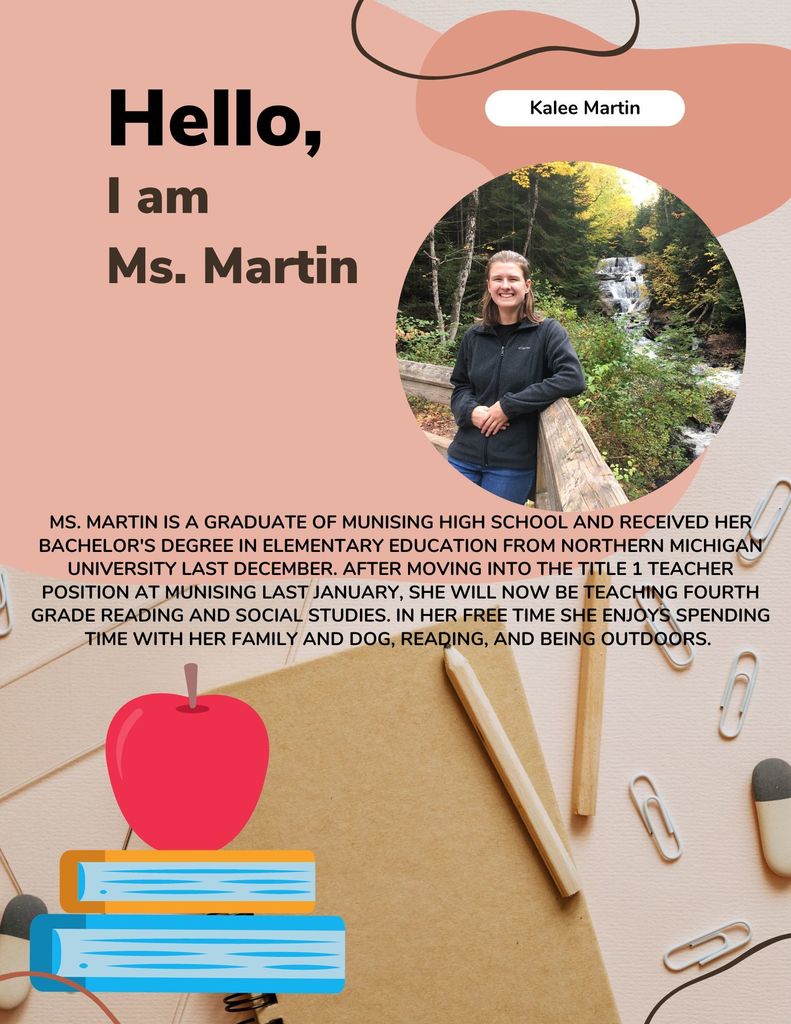 Another Staff Spotlight - Meet Ms. Britton!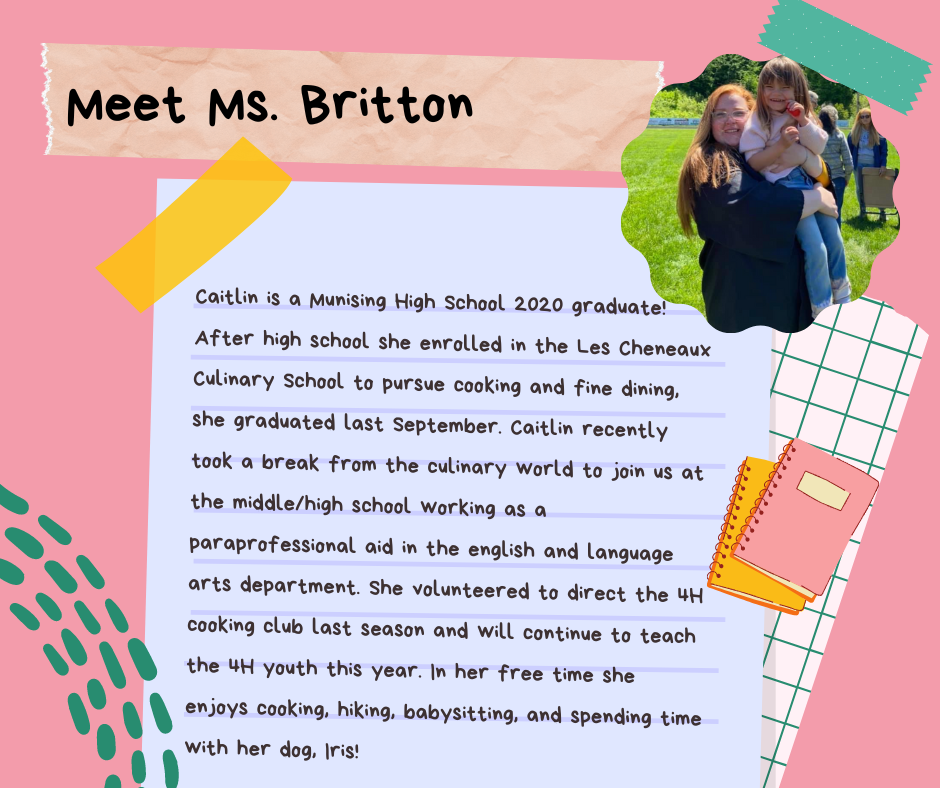 MUNISING PUBLIC SCHOOLS - TRANSPORTATION NOTICE On Thursday 9-15 Bus #2 (Dinosaur bus) will be replaced by Sub Bus #9A this afternoon due​ ​to a sports run. On Friday 9-16 All of the students that ride Bus #9 (Camel bus) will ride Bus #10 (Turtle bus)​ ​home in the afternoon. The only other change with Friday afternoon is that the​ ​students that live on Powell Lake Rd will ride home on Bus #6 (Deer bus) in the afternoon. Some students might arrive home 20 to 30 minutes later than normal.

Everyone at Munising Public cannot thank your community enough for your continued support! Thank you Shingleton Recreation Club and Roam Community Foundation for your donation! We love when our students take initiative and pride in their school.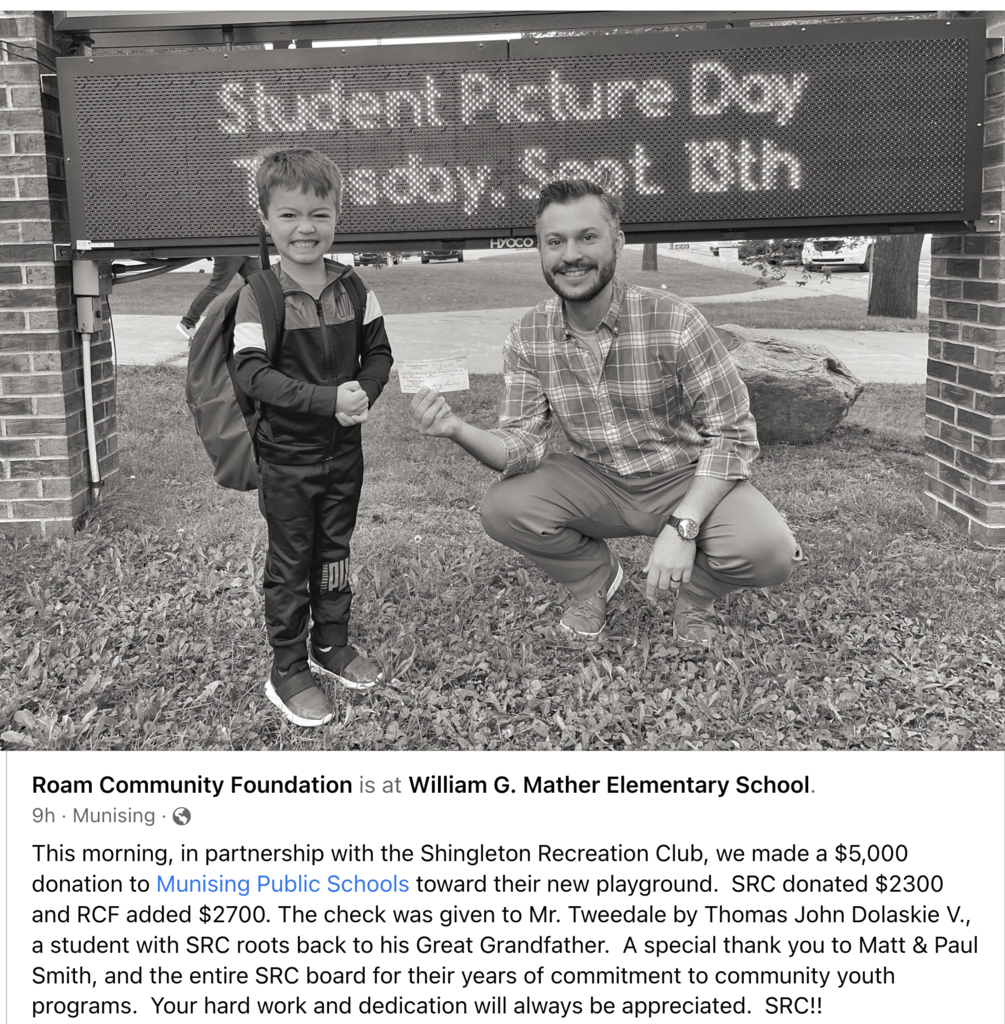 Meet our Native Education Teacher! Mrs. Horne :)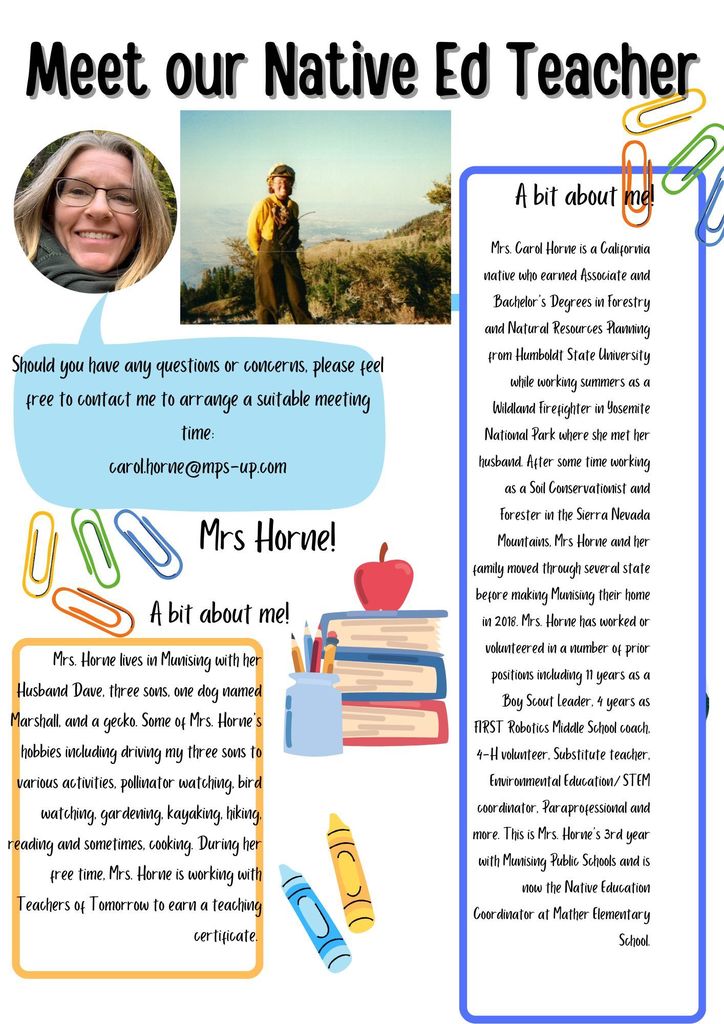 What a gorgeous day! Our 3rd graders were able to enjoy their Garden Walk to Pictured Rocks Pizza. We measured flowers, looked for the stigma and pollen dusters, and observed many bees and other pollinators!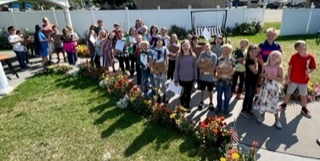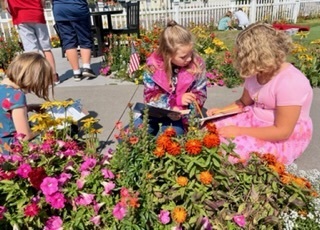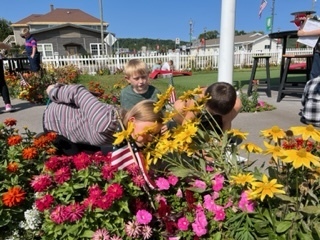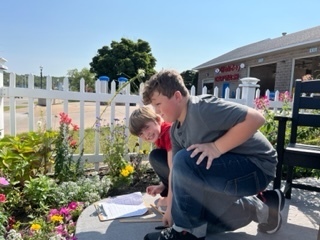 MUNISING PUBLIC SCHOOLS TRANSPORTATION NOTICE Tomorrow, Wednesday, Sept. 14th there are 2 sports runs out of town. So students that ride home to Shingleton on Bus #6 the Deer Bus, NEED to ride Bus #3 the Bear Bus that afternoon. This will include students from Percy Rd & H-15 to Shingleton & Shingleton streets. Some students could arrive home 20 to 30 minutes later than usual.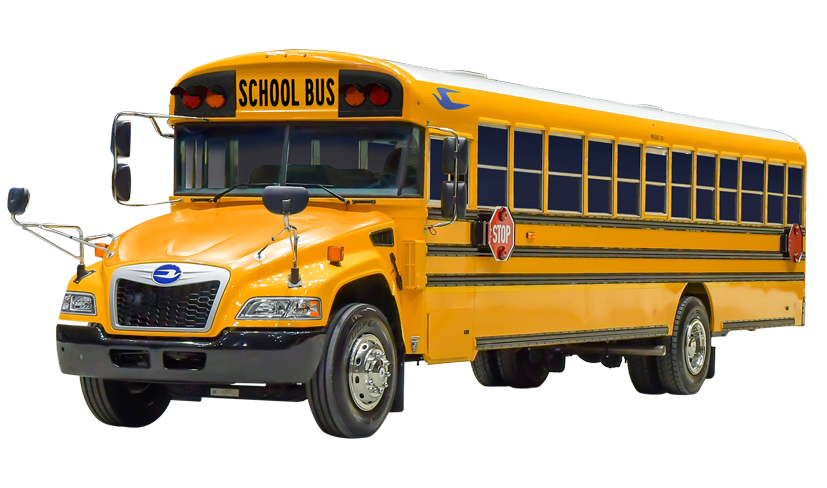 Meet Mrs. Butler!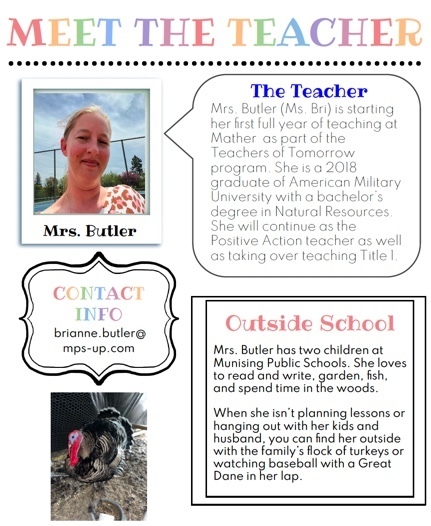 NMU TO HOST MARQUETTE/ALGER COUNTIES COLLEGE FAIR Northern Michigan University's Admissions Office is hosting the Marquette/Alger Counties College Fair from 6-7:30 p.m. Wednesday, Sept. 14, in the C.B. Hedgcock Building. Representatives from colleges and universities across the Midwest, along with the Armed Forces and ROTC programs, will participate. High school juniors and seniors and their parents are welcome to attend. The event provides an opportunity for the U.P. students to learn more about post-secondary options. It is part of the Michigan Association of Collegiate Registrars & Admissions Officers (MACRO) fair circuit that takes place throughout the state. For more information, visit nmu.edu/admissions.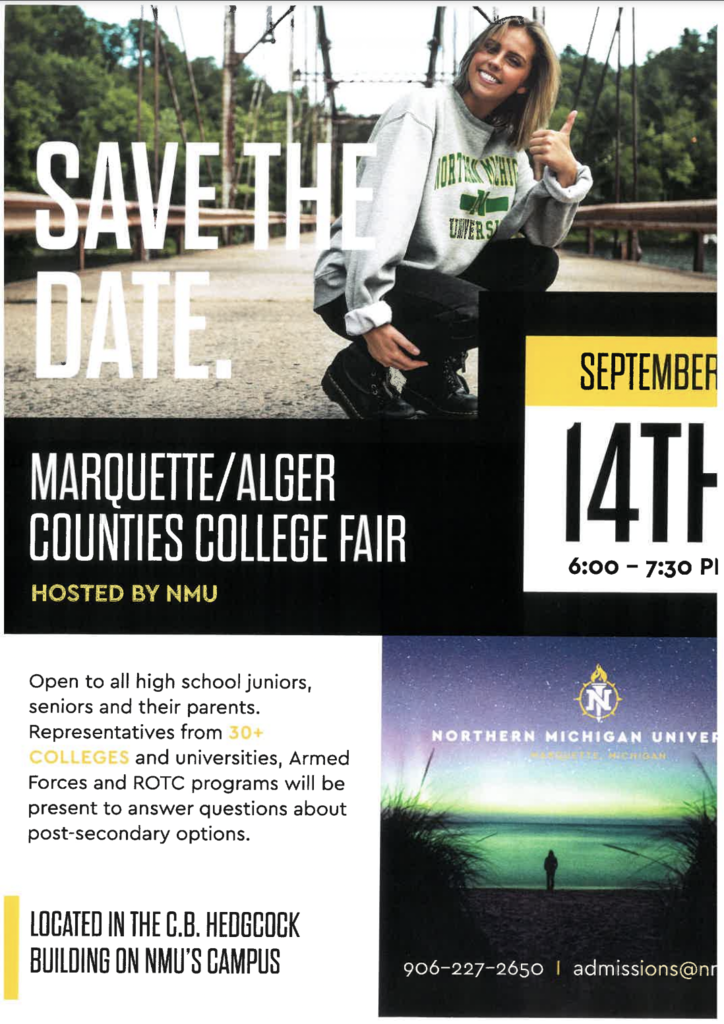 Our newly formed Middle School Tutoring Program starts this Wednesday from 3pm - 4pm! This program is open to any middle school student needing extra help in any subject! Locations will be posted on the office window and by the middle school drinking fountains! Contact the office if you have any questions!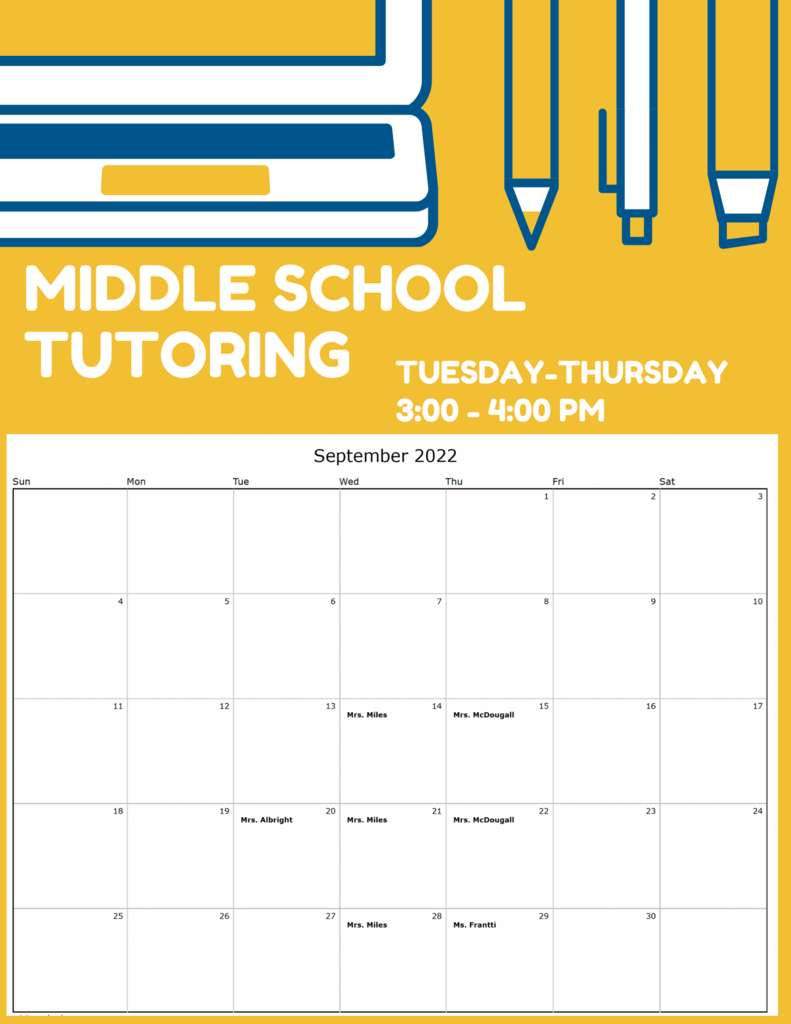 Meet Mrs. Kelto!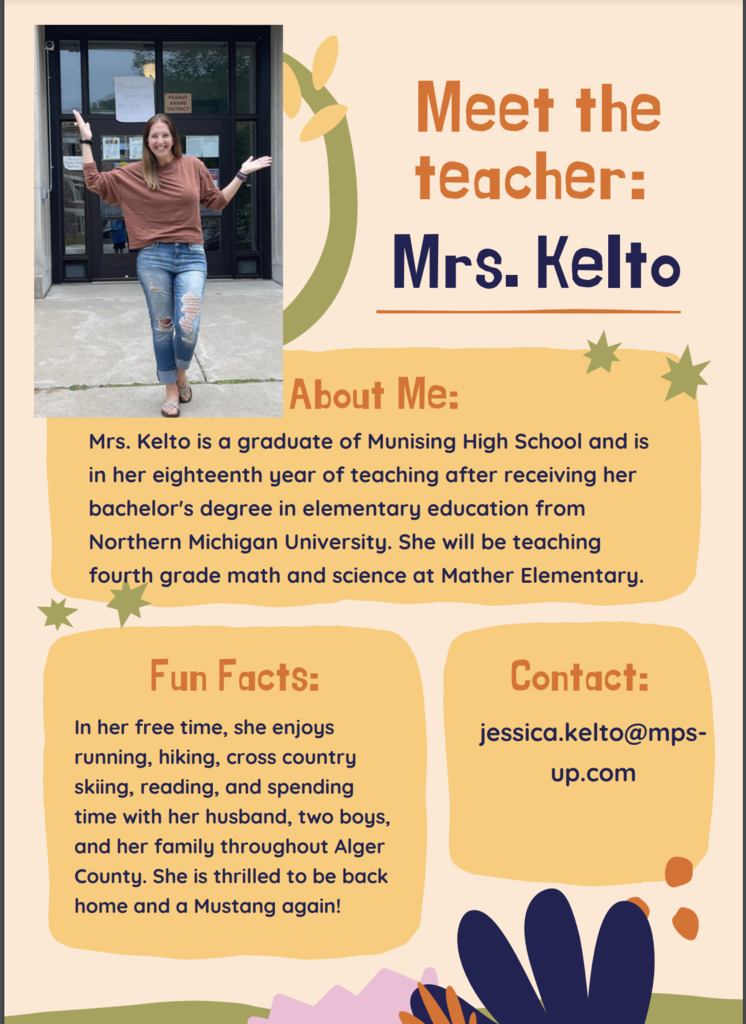 Mather Elementary picture day is tomorrow!!! Keep an eye out for an email from Lakeshore Photography for more information on ordering.

New Staff Spotlight #2 - Welcome Ms. Baij!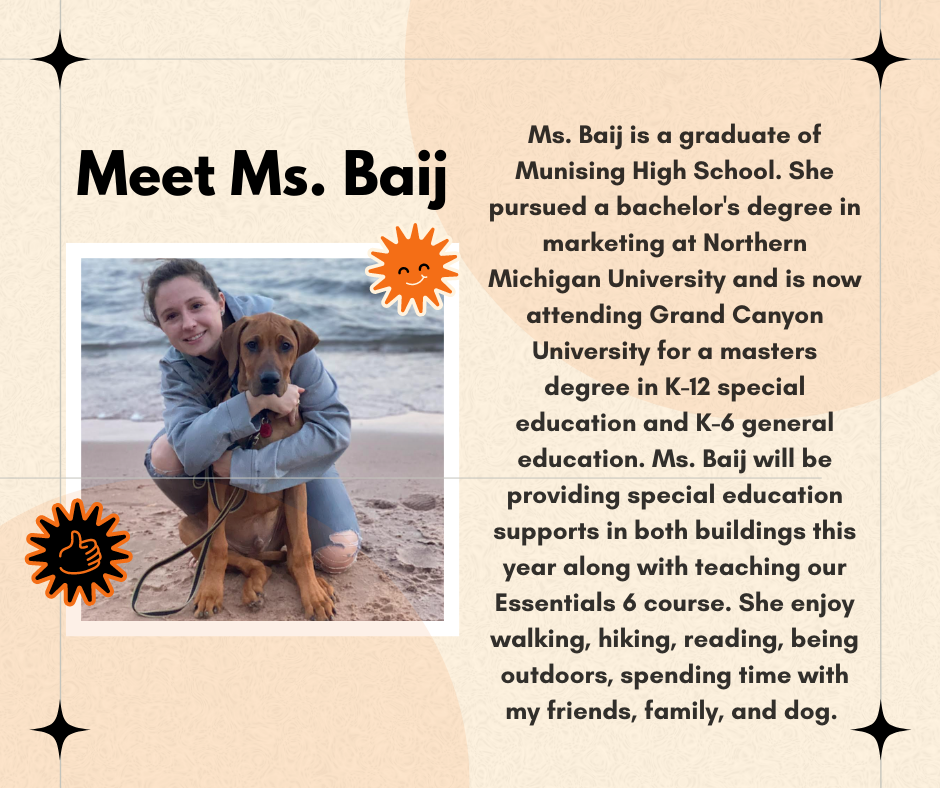 New Staff Spotlight #1 - Welcome Ms. Mattson!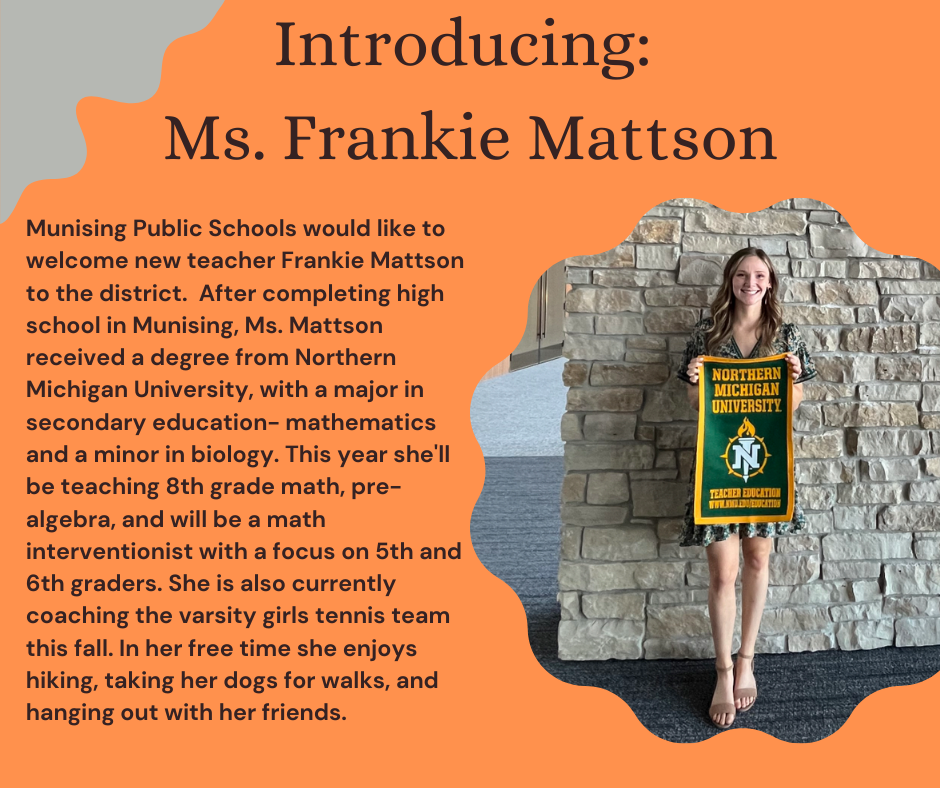 Munising Public Schools Transportation Notice Until further notice, Bus 5 (Frog bus) will be replaced by back up Bus 9B. The "Frog" sign will be moved to Bus 9B so that students and staff are not confused.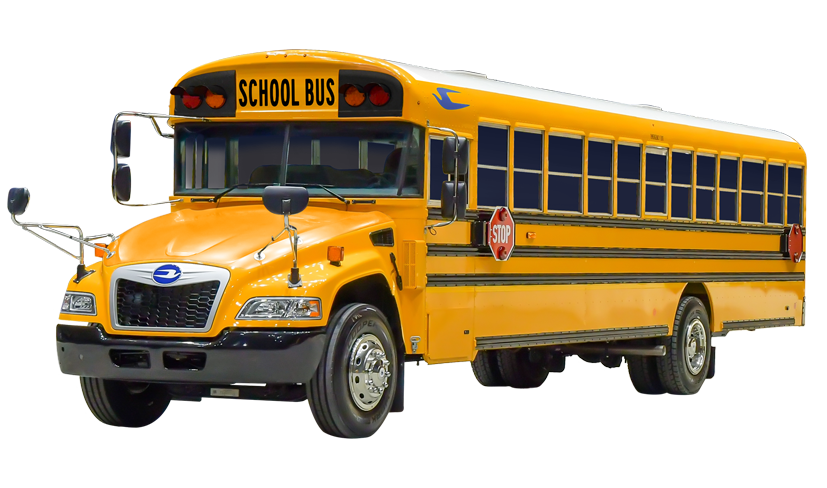 Welcome Back Students & Welcome to Rachel Harmon! Students and Staff at Mather Elementary and the Munising Middle-High School are full of energy and excitement this morning on the first day of the 2022-2023 school year. There are lots of smiling faces :-) This morning, as I began my 27th year as an educator, I discovered that I feel as optimistic and grateful as I have ever felt. Munising is an excellent community full of kind, caring, and supportive people and the Mustang Nation is as strong as it has ever been. Speaking of kind, caring, and supportive people, we are very pleased to have Mrs. Rachel Harmon join the team. A committee of staff members unanimously selected Rachel Harmon to serve as a full-time school social worker (SSW) in our district. The decision was easy, because of her extensive and applicable experience, passion for child therapy, connections in the community, and an overall belief that she was the best fit for the district. Rachel is very excited and was busy greeting children at Mather Elementary this morning. Rachel holds a Bachelor's Degree from NMU in Psychology and Sociology and a Master's Degree in Clinical Social Work from MSU. Rachel possesses well over two decades of experience as a head start teacher, head start coordinator, and as a social worker for the State of Michigan, as well as several other social service agencies in the Upper Peninsula. This position is greatly needed and aligns with our district improvement goal to provide for more social-emotional support to our students and staff. Rachel will serve 4 days per week at Mather Elementary and 1 day per week at the Middle-High School. Rachel is a long time Munising resident along with her husband Kirt and their son Sean who is a 6th grader at the Middle-High School.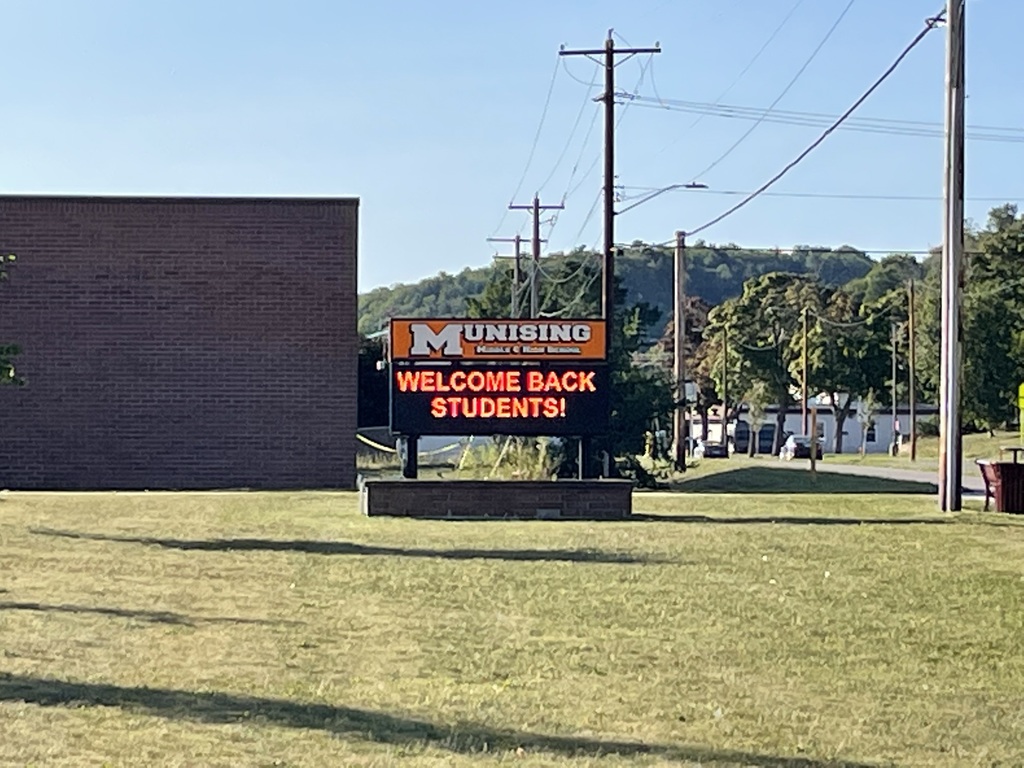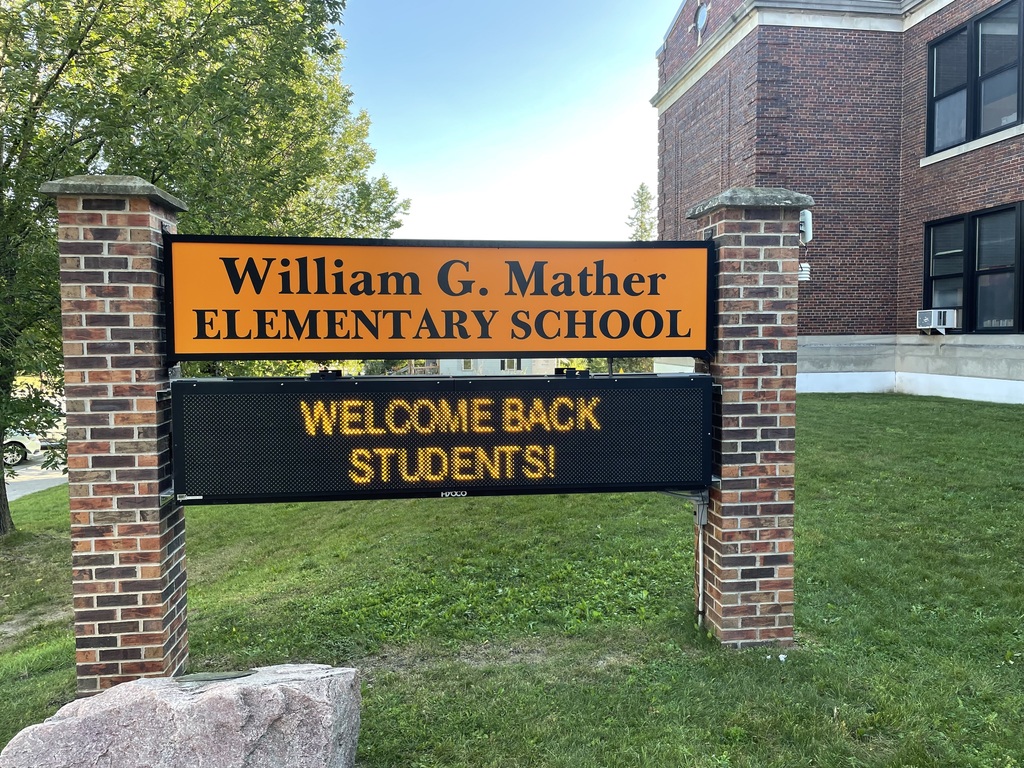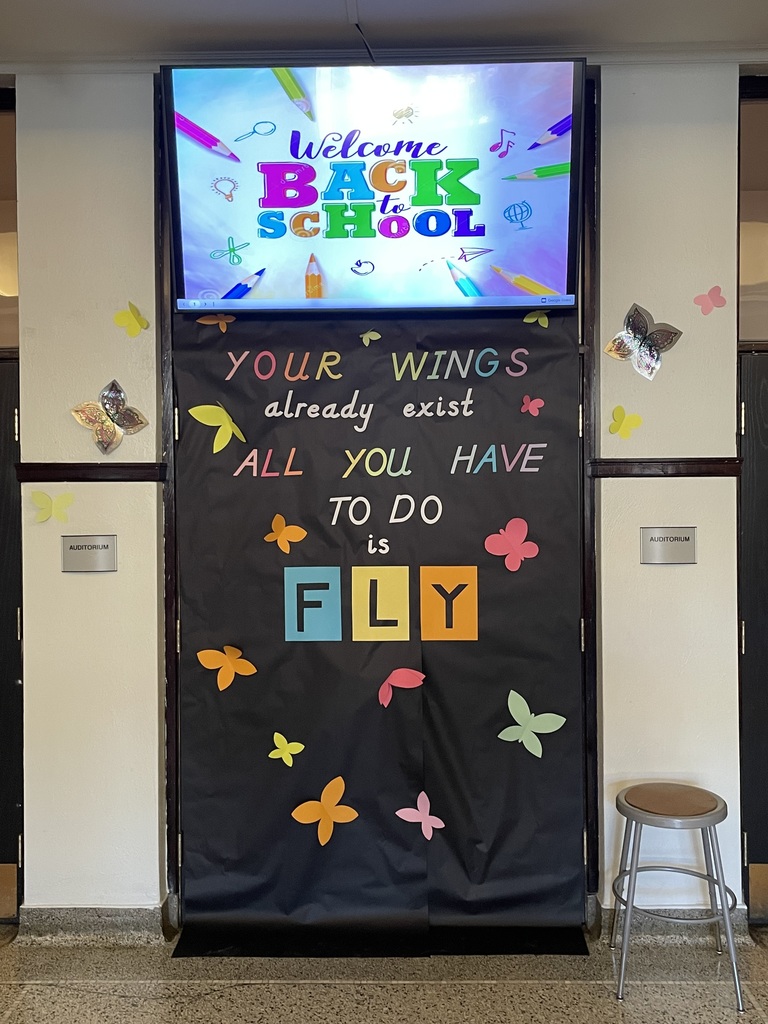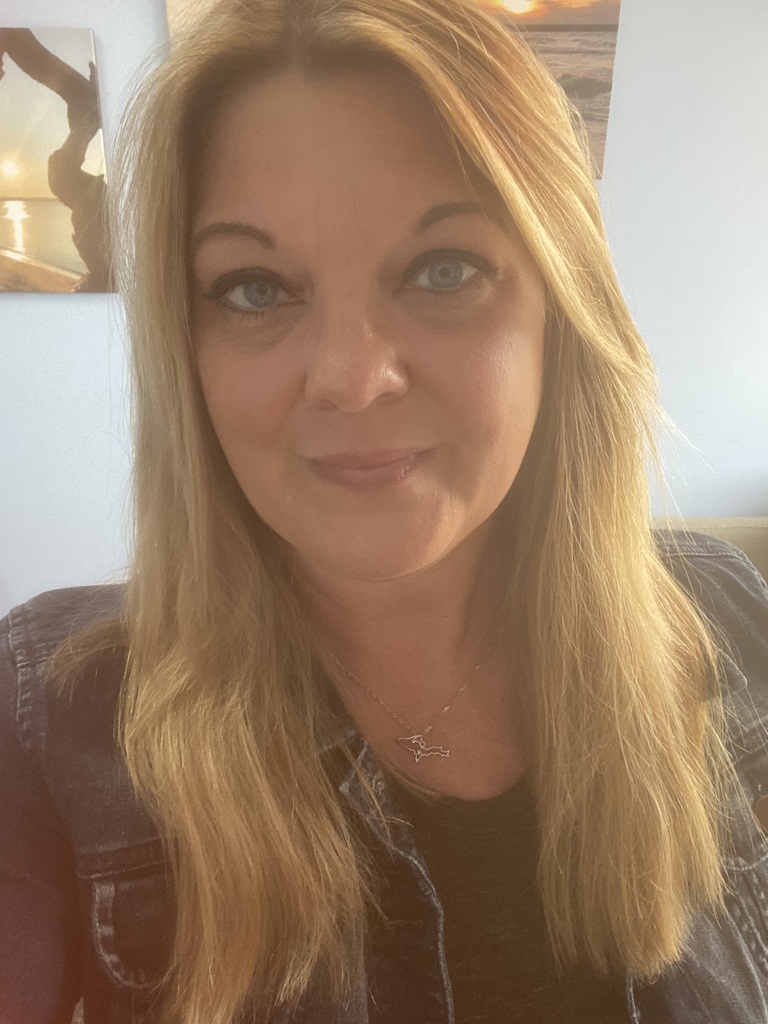 Munising Public Schools COVID-19 Update - Optimistic Outlook - Planning for a normal start to the school year! On August 11th, the CDC published some updated operational guidance for schools and childcare centers which is available at the following link:
https://www.cdc.gov/coronavirus/2019-ncov/community/schools-childcare/k-12-childcare-guidance.html#anchor_1648820793946
. On August 16th, the Luce, Mackinac, Alger Schoolcraft (LMAS) Health Department sent all school officials in this region the same information with a brief summary of the changes which are as follows: Summary of Recent Changes as of August 11, 2022 Removed the recommendation to cohort Changed recommendation to conduct screening testing to focus on high-risk activities during high COVID-19 Community Level or in response to an outbreak Removed the recommendation to quarantine, except in high-risk congregate settings Removed information about Test to Stay Added detailed information on when to wear a mask, managing cases and exposures, and responding to outbreaks Unless there are significant changes in procedures and protocols mandated by CDC/LMAS regarding COVID19, Munising Public Schools will be strongly recommending that COVID19 positive students and staff isolate at home for 5 days and upon returning to school/work it is strongly recommended that these individuals mask for an additional 5 days. District custodial staff will continue to disinfect and wipe down touch points (door handles, press-bars, drinking fountains, etc.) at midday and after school. The custodians will also stock disinfectant spray, paper towels, and hand sanitizer in all classrooms and teachers will be strongly encouraged to continue disinfecting and wiping down desks and surfaces daily. These practices should cut down on all seasonal illnesses, including colds and flus. In terms of PPE, we currently are well stocked with over 2500 student and staff masks within the district. Additionally, we have 1640 COVID19 rapid tests in stock. We will test students and staff and/or provide masks if requested. Currently, per the CDC COVID Data Tracker, Alger County is listed as Medium and has a case rate under 165/100,000. We will diligently monitor related data and rely upon LMAS/CDC to inform our decisions should potential health and safety protocols need to change. Again, we do not have a high level of concern at this time and look forward to a normal start for our students and staff. Our Safe Return to Learning Plan can be accessed on the district website at
https://drive.google.com/file/d/1hjHujpwc8YCgz4PVuocI3el1d6xd6w9G/view
Feel free to contact me regarding questions or ideas at
mike.travis@mps-up.com
.