Mather Student of the Week: Jaxon Bublitz!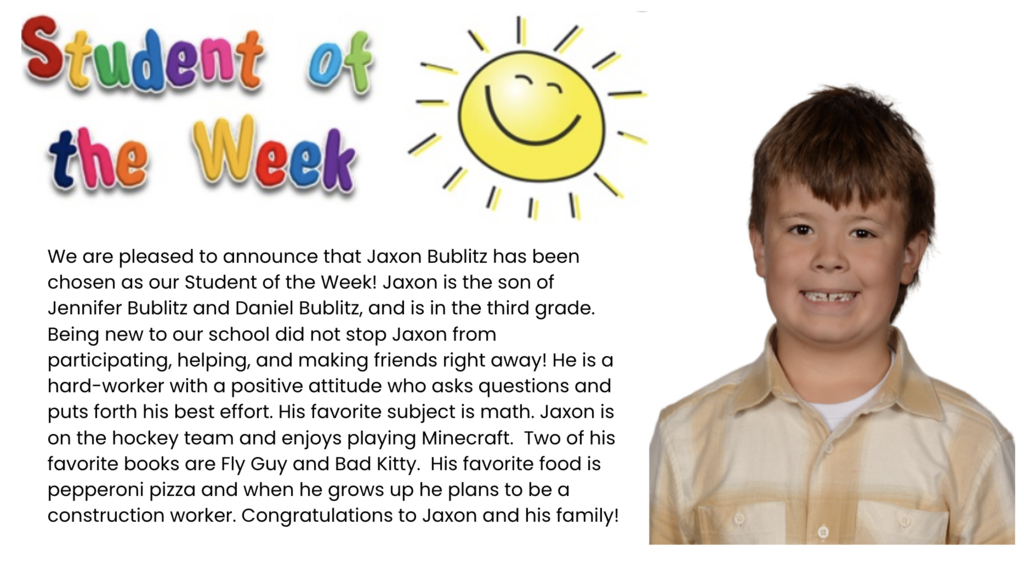 MPS Notice: There will NOT be a school crossing guard on M28 tomorrow (10/31) or Tuesday (11/1).

Congratulations to Coach Mattson and our varsity football team on their many conference honors!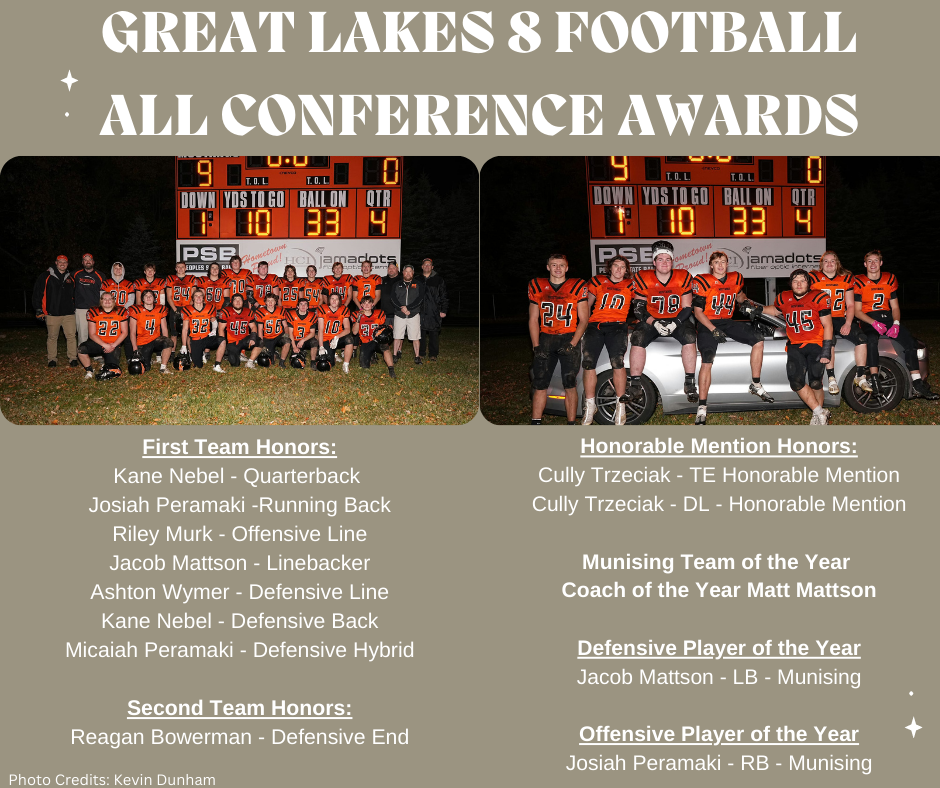 Congratulations to Emma and her parents!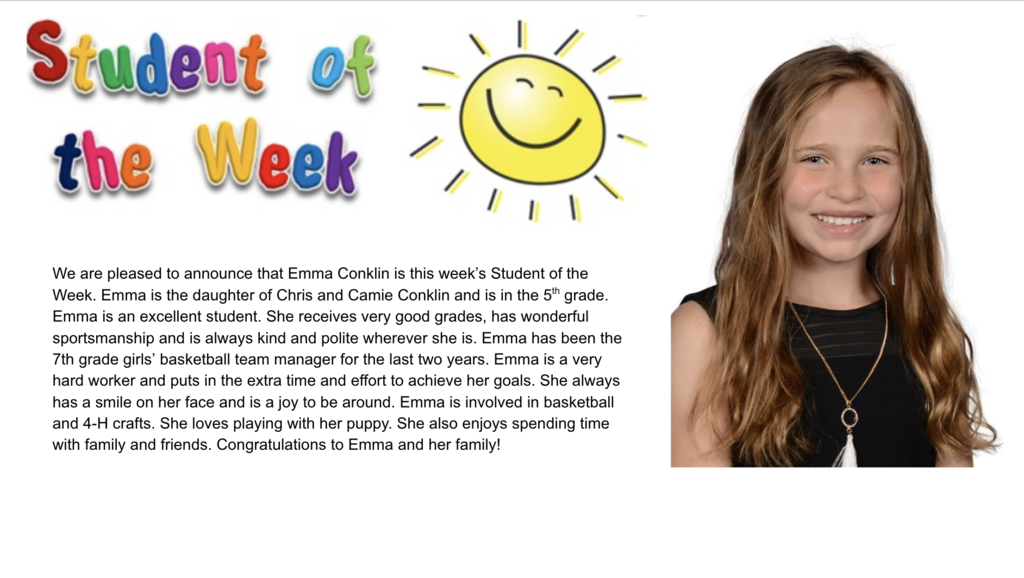 All after school extracurricular or sporting events and practices have been canceled for today. Tomorrow's Middle/High School Homecoming dress up day will include Country Boy/Girl and Mismatch! We will have the short pep assembly tomorrow.

Due to hazardous weather, there is no school day Tuesday, October 18th.

Mather Student of the Week: Casen Long!! Congratulations to Casen and his parents, Kristen and David!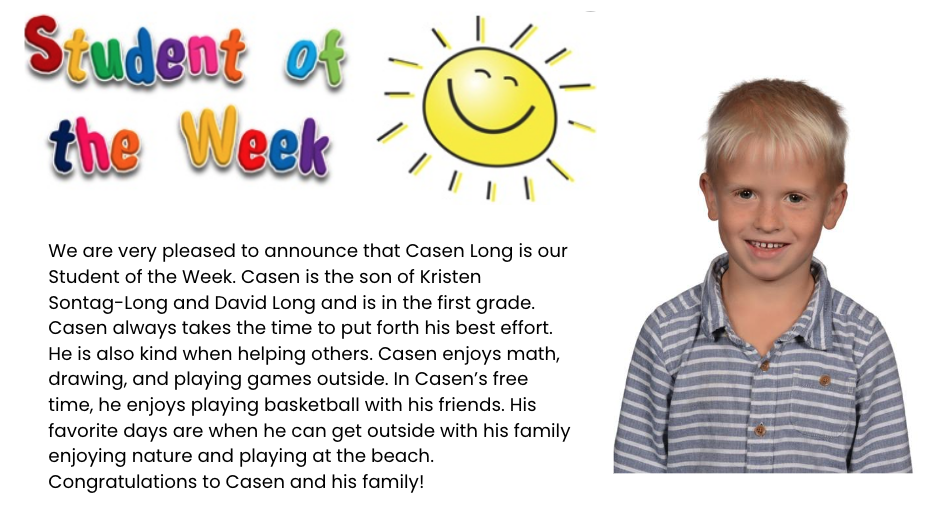 OCTOBER IS NATIONAL PRINCIPALS' MONTH Munising Public Schools Has Two Great PrinciPALS Please join us in recognizing the amazing service and leadership provided by Nicole Lasak, Munising Middle/High School Principal and WesLee Tweedale, Mather Elementary Principal. These two leaders devote countless hours to their students, staffs, and profession. Most importantly they lead with their hearts and create safe and nurturing environments for students and staff to learn and grow. These two Mustangs are "difference makers"!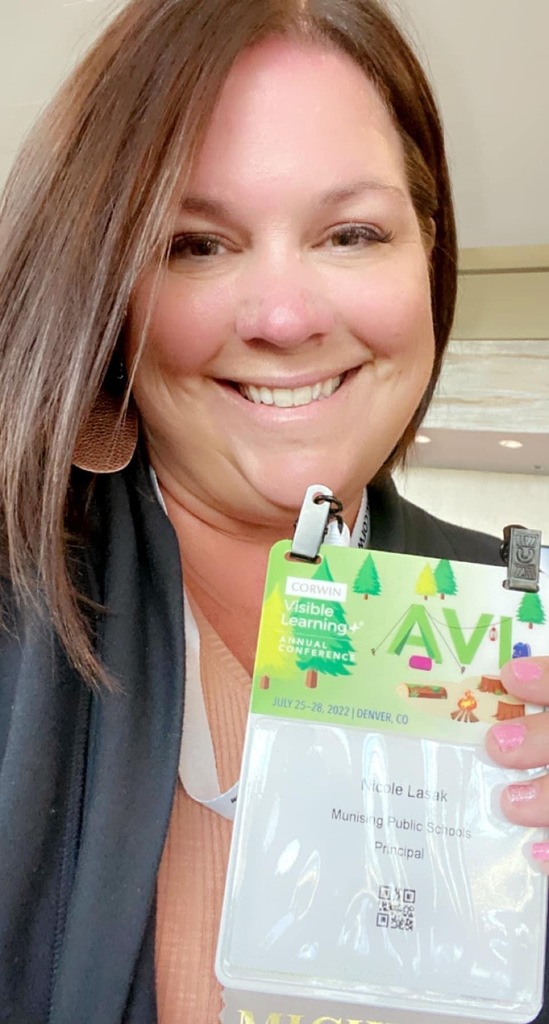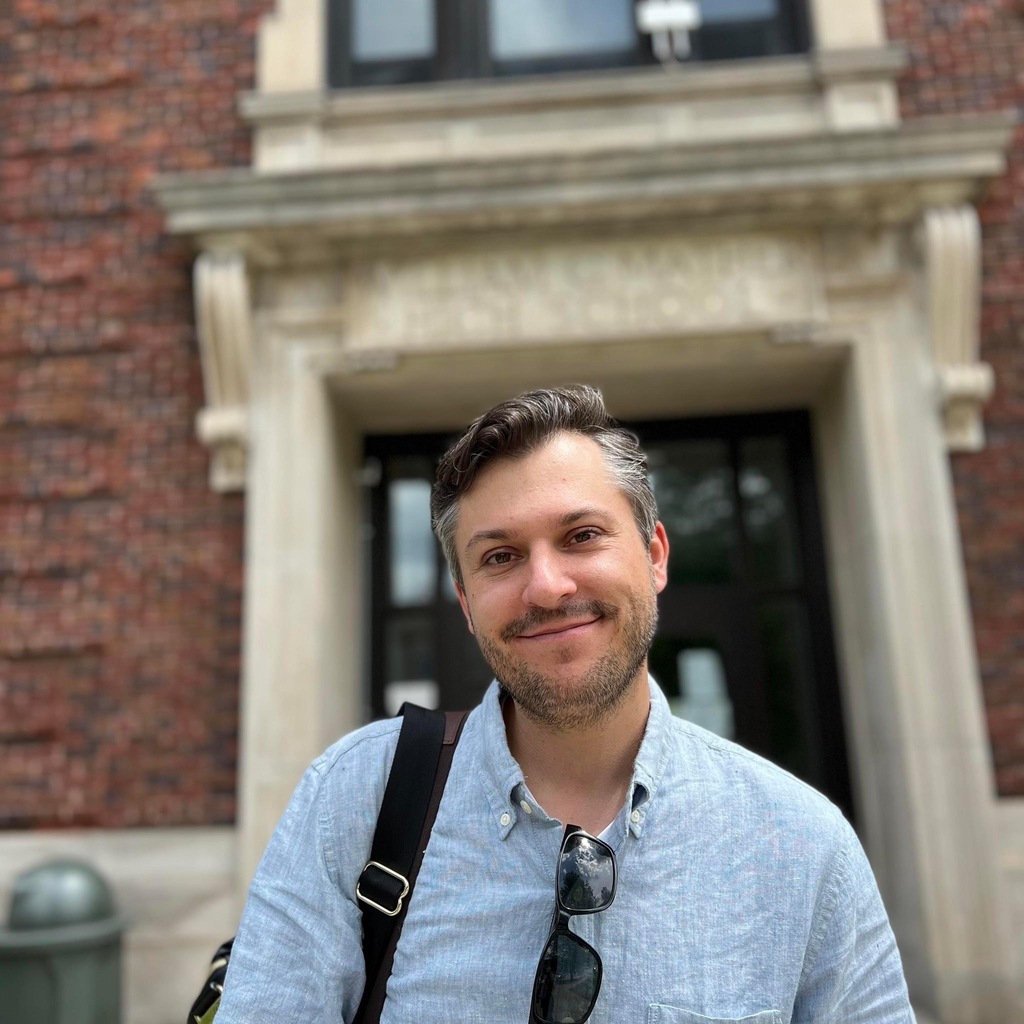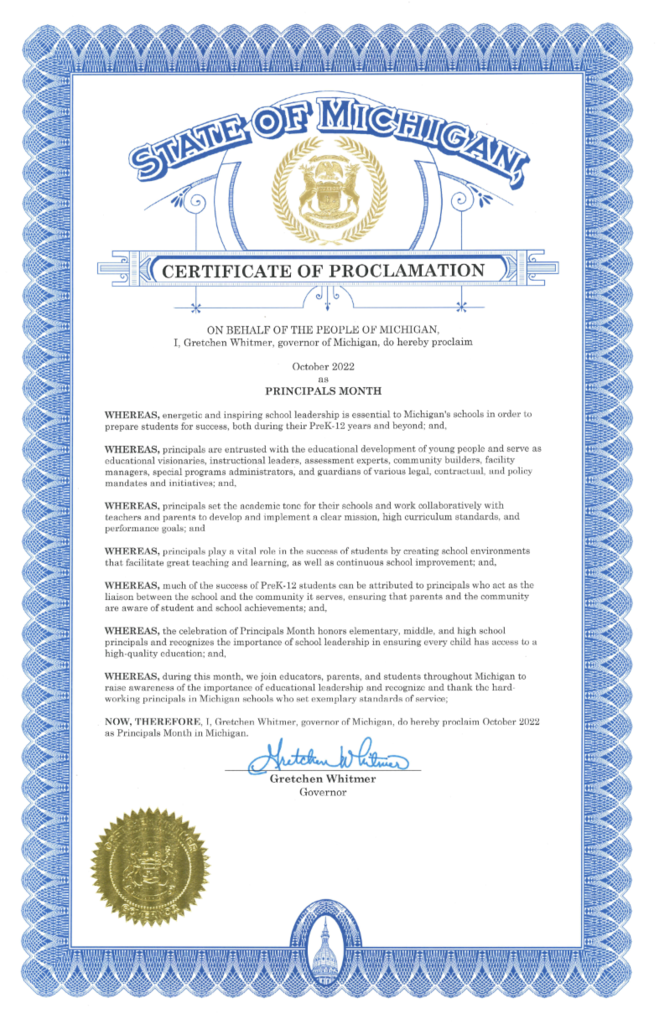 Student Mental Health - Community Input Opportunities The Munising Public Schools is a recipient of a Student Mental Health Grant from funding allocated by Governor Whitmer and the Michigan Legislature. There are numerous allowable expenditures of this funding and we are seeking input to help us establish priorities in serving the mental health needs of our students. The most common and highly prioritized expenditure is the hiring or contracting of support staff for student mental health needs. Post COVID-19 pandemic, most schools are not adequately staffed to address the increased mental health needs of our youth and this funding can certainly help our district in that regard. The Munising Public Schools (MPS) has previously utilized student screener data and national, state, and community mental health data and resources to conclude that one of the best possible expenditures of these funds for our district is to employ additional trained and licensed staff to address the daily mental health needs of our students. This is especially important considering that accessing affordable mental health services in our area can be very difficult for many families. Community input regarding this potential expenditure and other possible uses of funds can be provided at the 6:00pm Board of Education Meeting on October 25th or via email to Superintendent Travis at
mike.travis@mps-up.com
. Other allowable expenditures include purchasing and implementing mental health screening tools, products, and services. Additionally, prior to January 31st, Munising Public Schools will host a community mental health and school safety forum to include local partner agencies from community mental health organizations and law enforcement. The purpose of the forum will be to educate the public on the services and efforts already taking place and to seek input regarding possible additional community mental health and student safety needs. It takes a community to raise our youth and together it takes a community to improve our community. Feel free to contact me if you have questions or input. M. Travis, Superintendent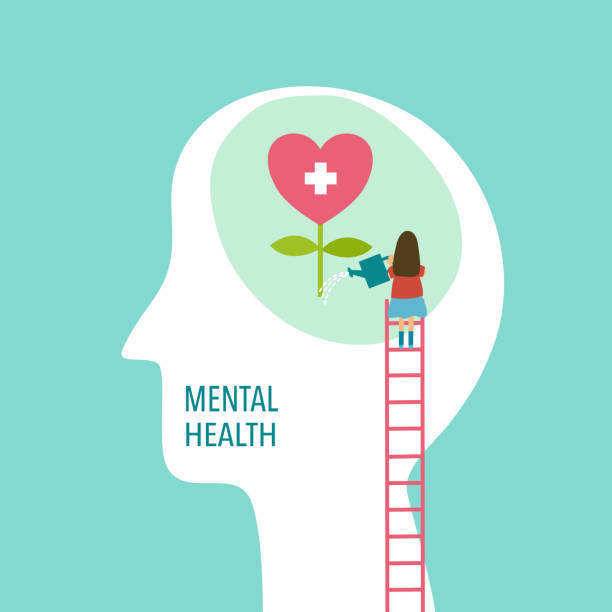 Munising Public Schools Needs Substitute School Bus Drivers Apply Now!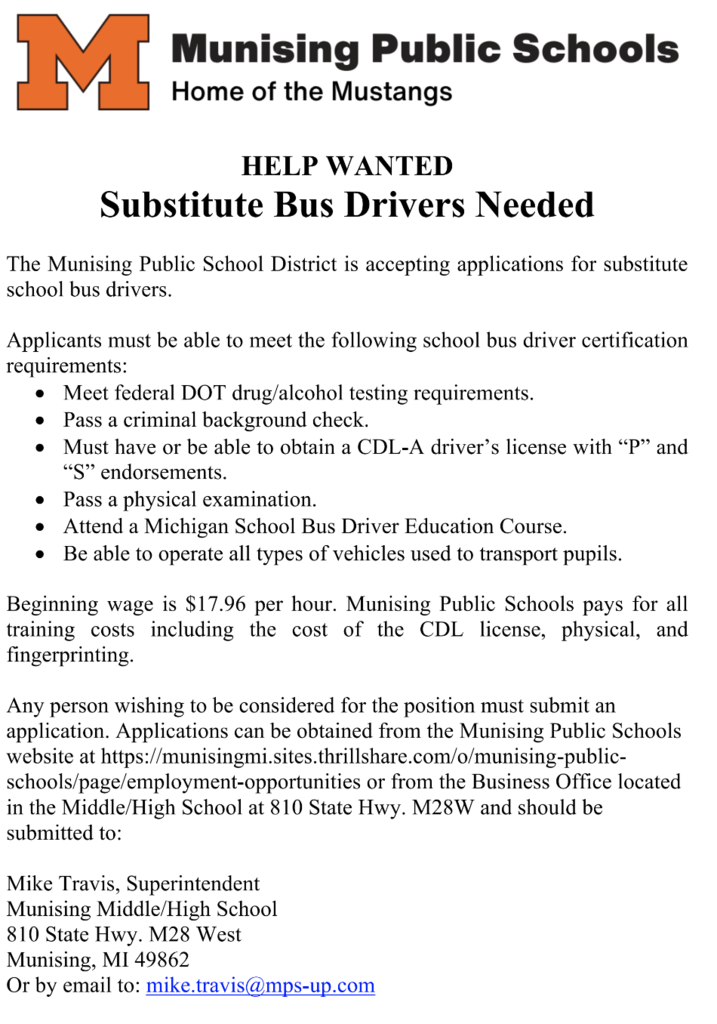 A beautiful day for a Fire Department visit! In recognition of Fire Safety Week, the students of Mather Elementary were able to learn from our own Munising Fire Department about how to be stewards of fire safety and also got a tour of a fire truck and the fire station! A special thank you to all of our Fire Fighters for help keep us safe!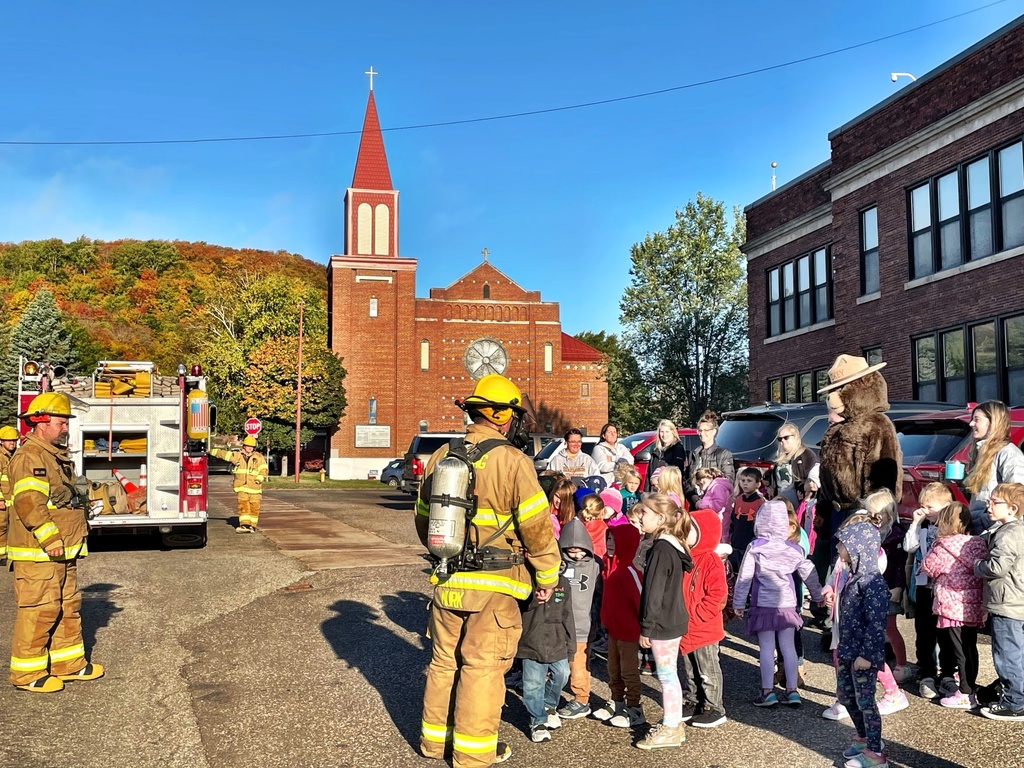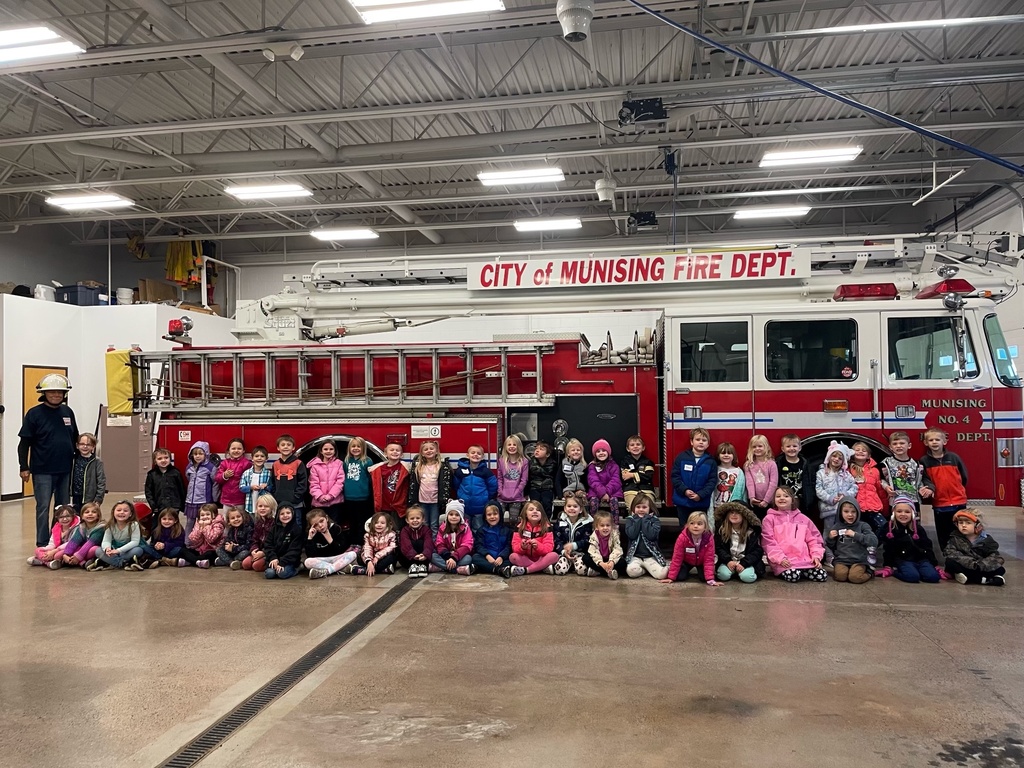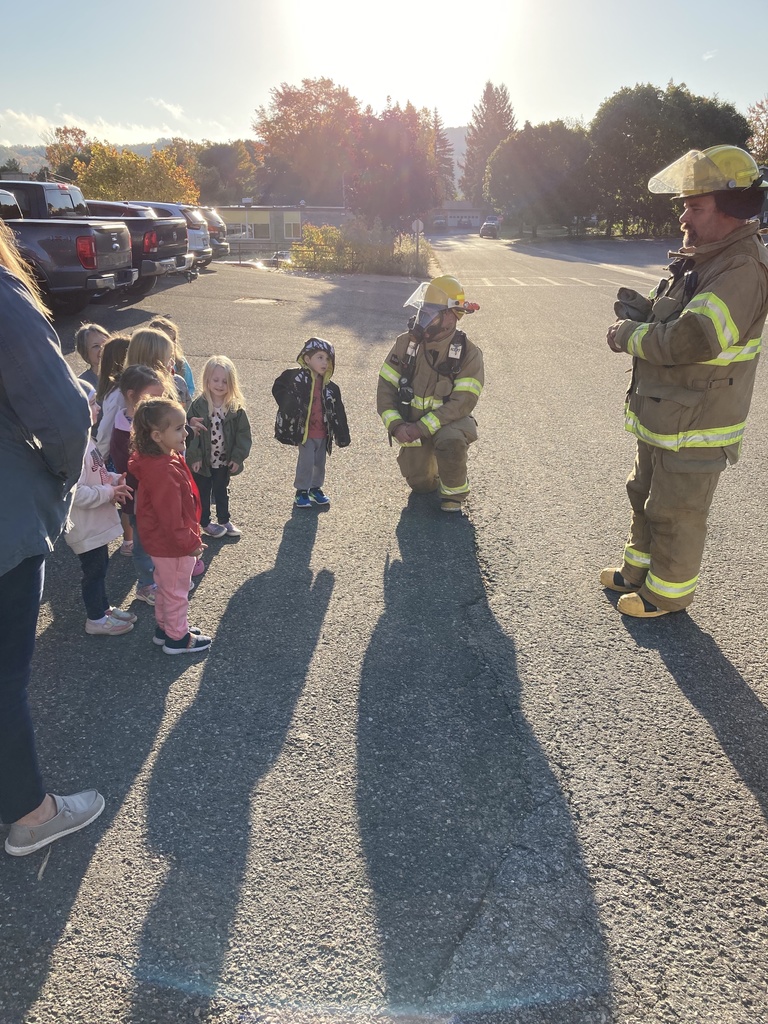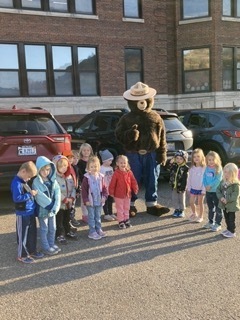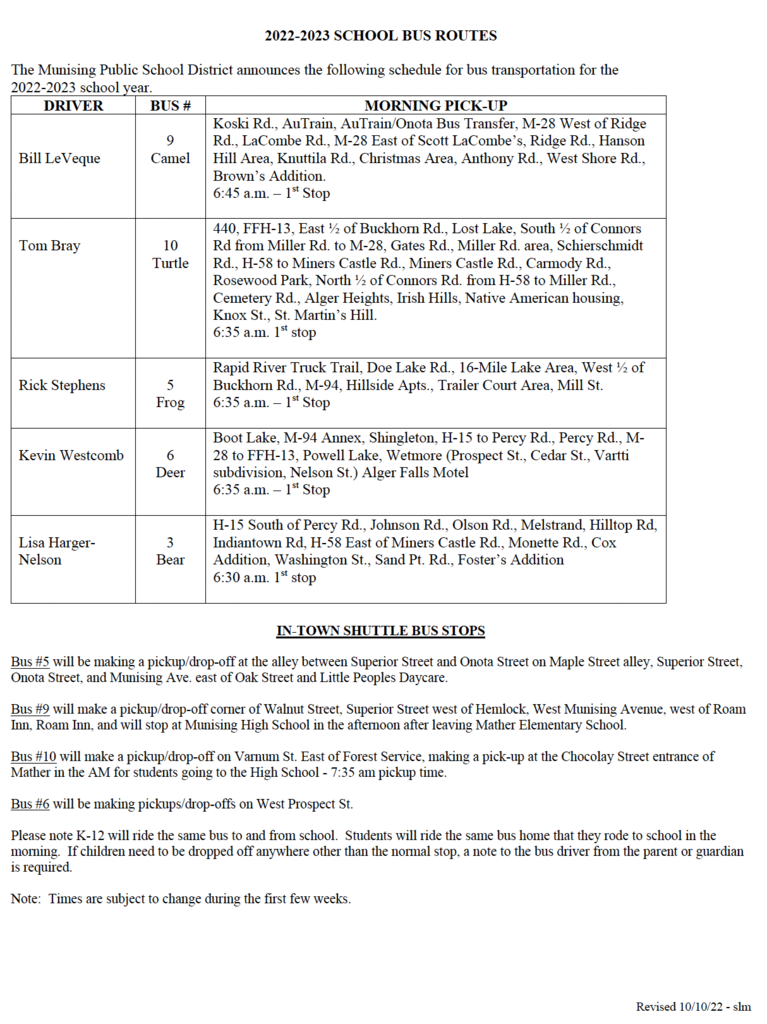 Take a look at Mather's new Student of the Week! Congratulations Clare!!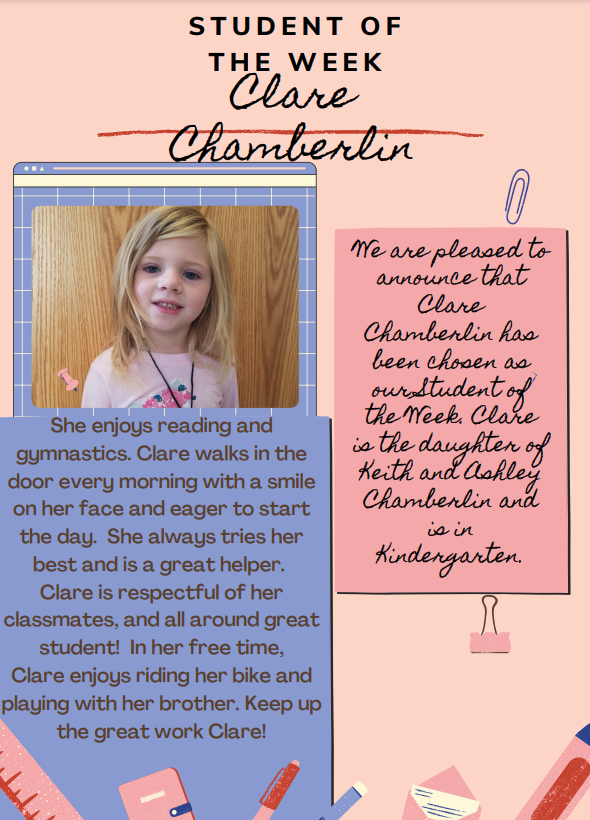 Kevin Hines is back and schedule to present on Thursday October 20, 2022 at the following locations: *Munising Middle/High School for the student body (1 - 2:15 pm) *Community presentation Mather Auditorium (6 pm-7:30 pm) Bringing his message of Be Here Tomorrow!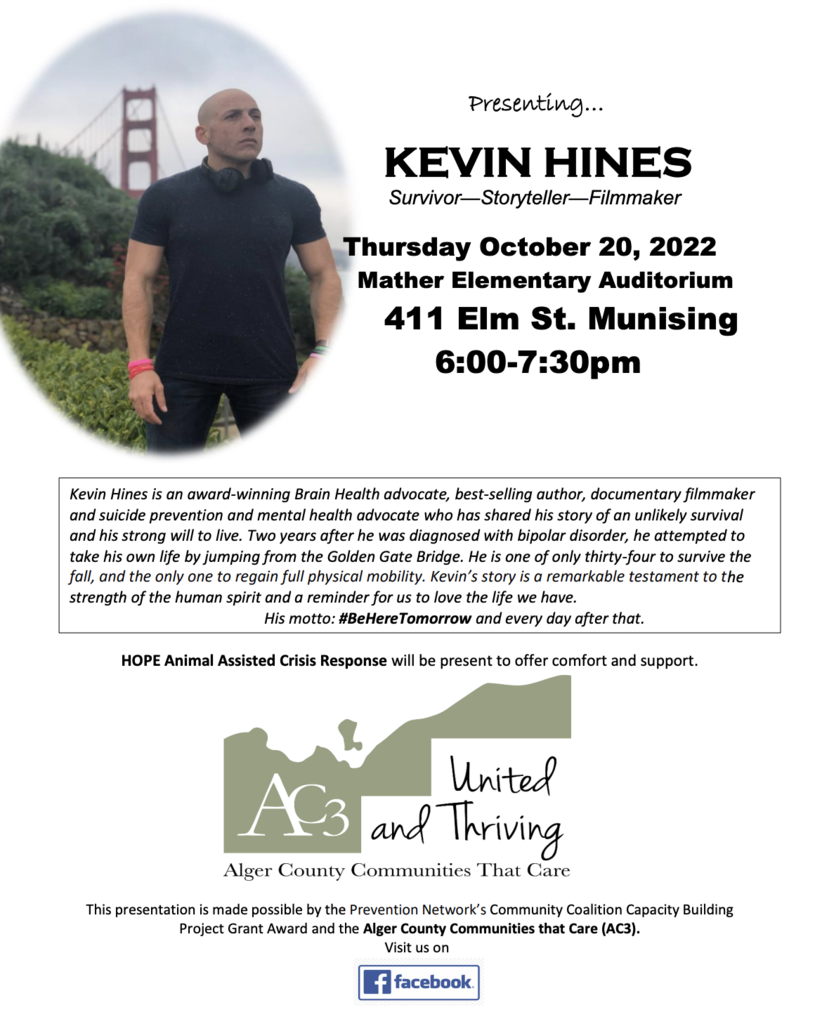 JV football game scheduled for today at 430 pm has been canceled. The varsity team will still play Brimley at 7 pm.

MPS TRANSPORTATION UPDATE FOR MONDAY, OCTOBER 10TH On Monday we will be combining two bus routes in the afternoon to accommodate a sports trip. So, all of the students that ride Bus #2 (Dinosaur) will need to ride Bus #10 (Turtle) home on Monday afternoon. Bus #3 (Bear) will be replaced by Sub Bus #9A for the Monday afternoon route taking those students home.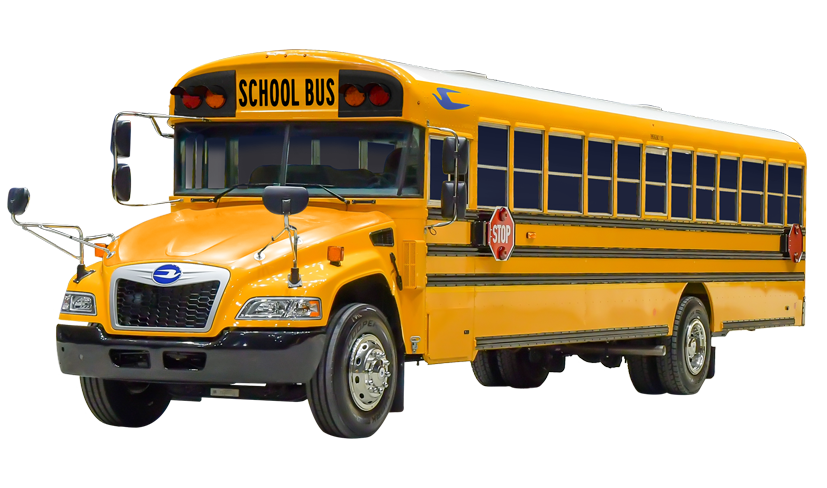 MUNISING PUBLIC SCHOOLS FALL PARENT-TEACHER CONFERENCES THURSDAY, OCTOBER 6TH, 2022 Mather Elementary 12:00-2:30pm 5:30-7:30pm Middle-High School 12:30-3:00pm 6:00-8:00pm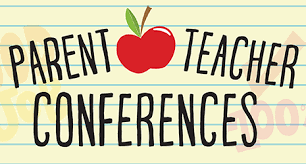 MPS TRANSPORTATION UPDATE FOR WEDNESDAY, OCTOBER 5TH Due to a driver shortage and an out of town sports trip, on Wednesday 10-5, we will be combining the routes for Bus #6 & Bus #3. Everyone that rides Bus #6 (Deer bus) will need to ride Bus #3 (Bear bus) home after school on Wednesday.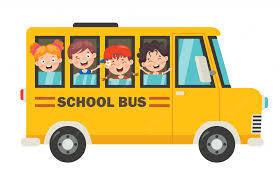 MPS Transportation Update for Tuesday, October 4th: Due to being short staffed this week and having an out of town sports trip tomorrow (Tuesday), the PM bus changes for taking students home after school will be as follows: 2 Bus routes will be combined. All students from Bus #6 (Deer bus) will ride home on Bus #3 (Bear Bus)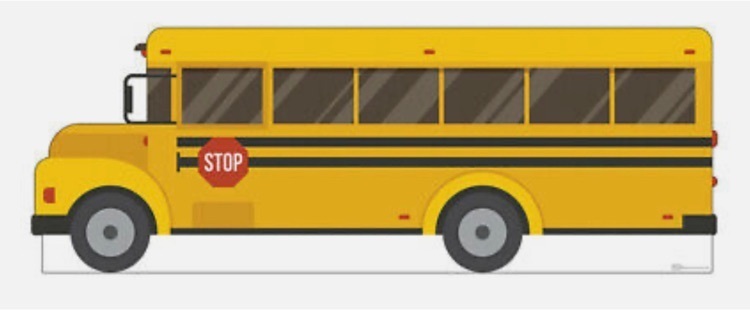 Congrats to Andrew and his parents!